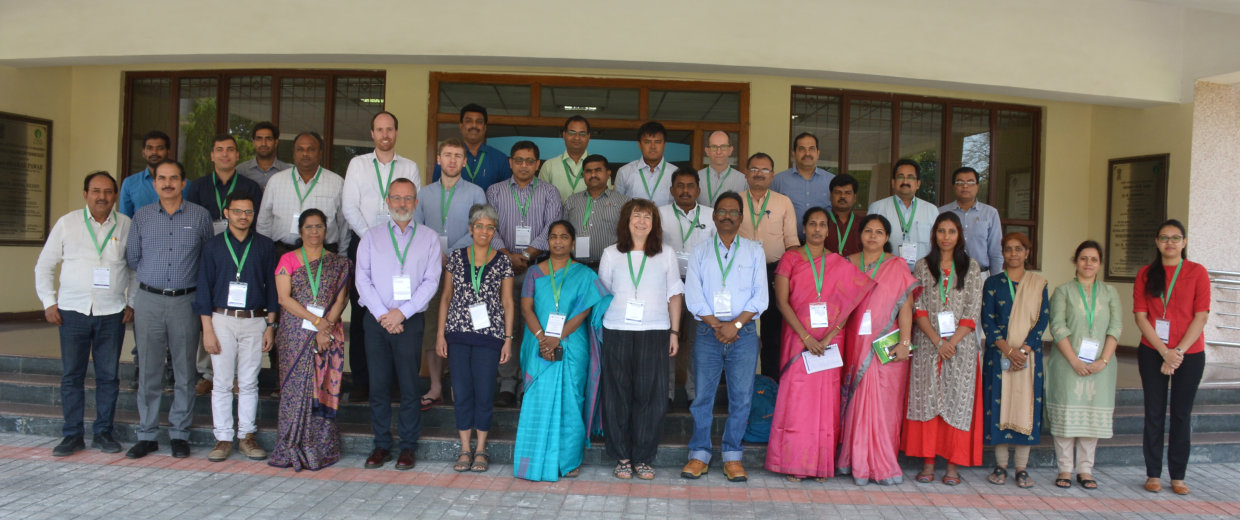 Dr Savitri Maharaj is a Lecturer in Computing Science at the University of Stirling with over twenty years of experience as a researcher. Her interests include the computational modelling of social and biological systems, and the use of computer games and interactive simulations for teaching and science communication. She particularly enjoys multi-disciplinary projects with strong stakeholder involvement, and has collaborated with researchers in Mathematics, Economics, Social Science, Psychology, Environmental Science, and Aquaculture. As PI, she will manage the project team, and will focus on ensuring the longer-term sustainability of the work through follow-on projects and translation of research into impact.

Dr Armando Marino is a Senior Lecture in Earth Observation at the University of Stirling. He has an established track record in developing statistical and physical methodologies to process sensor data (radar) for extracting information about the environment. Specifically he is internationally known for works on classification and change detection using satellite Polarimetric Synthetic Aperture Radar (Pol-SAR) data. Pol-SAR was already the focus of his work at the University of Edinburgh. Two detectors of Dr Marino were included in the ESA POLSARPro toolbox, the Geometrical Perturbation Filter (GPF) and the Polarimetric Notch Filter (PNF). During his work at ETH Zurich, Dr Marino derived a novel change detector based on an optimisation procedure.

Dr Deepayan Bhowmik is a lecturer within computing science at the University of Stirling and an expert in image processing, computer vision and embedded hardware development and has a significant number of academic publications in premium conferences and prestigious journals in the field. Dr Bhowmik has been successful in receiving funding from various research councils and industrial collaborators. His recent research interests include fundamental image processing for security, surveillance and forensics. He is actively developing low power embedded image processing hardware.

Prof Adam Kleczkowski has over 30 years' experience of working on modelling of plant pest and disease systems at the interface of epidemiology, socio-economics and policy, with 53 papers and 1172 citations in Scopus (h-index 21). His current funding comes from Defra (developing a decision support system), RESAS (bioeconomic modelling) and Scottish Plant Health Centre (modelling climate change impact on plant diseases; modelling Plant Cyst Nematodes). He led LWEC THAPBI project (BB/L012561/1; 2013-17) on resilience of UK forests to outbreaks of pests and diseases, was a CoI on an NSF-BBSRC RAPID Trade project (BB/M008894/1; 2013-17) addressing effects of trade on plant and animal diseases using networks and a co-applicant on a GCRF Networking Grant (Academy of Medical Sciences, GCRFNGR3\1044, 2018-20); in the past he also received funding from the European Investment Bank, MRC (a Catalyst Grant in 2010), and DfID. He is also currently working on modelling Fall Armyworm spread in India (with ICRISAT-IN and Plantix) and on Bark Beetle spread in Poland and the UK. He is part of two BBSRC consortia recently awarded funding for work on bacterial diseases of plants. He is currently involved in modelling COVID-19 outbreak in Scotland and writes popular science articles on modelling epidemics on his blog and in The Conversation.

Dr Alice R P Sujeetha Christopher is an agricultural entomologist and expertise in the field for more than twenty years. Currently, serving as a Director (Plant Biosecurity) in National Institute of Plant Health Management, Hyderabad, India. She possess proven knowledge in academics, research, extension and administration Broad Area of research includes Plant biosecurity, Sanitary and Phytosanitary Measures, Integrated Pest Management and Stored product protection. Handled many program oriented research projects. Received both national and international grants for taking up research and received several awards and medals. Member in many professional bodies. Efficient team worker and sound knowledge of educational programs and services.

Dr Srikanth Rupavatharam is a Scientist under the Digital Agriculture theme of the Innovations Systems for the Drylands research program in ICRISAT. He holds a PhD in Postharvest technologies from Massey University (NZ) and a Masters in the same area from the University of Essex, UK. He is a Marshal Papworth Scholar and also a recipient of the Gardner's Prize in the field of horticulture from the Worshipful Company of Gardeners (London). Srikanth has over 15 years of diverse experience in implementing agricultural research and development projects. He has expertise in the use of artificial intelligence for data driven agronomy and crop protection; using drones and digital tools for crop monitoring and extension management. He mentors Ag-Tech startup companies at ihub, ICRISAT and enjoys teaching.

Dr G. Nagendra Prabhu, a Government of India DST-BOYSCAST Fellow, currently teaches at Post Graduate Department of Zoology at Sanatana Dharma College, Alleppey, Kerala. He is also serving as Principal Investigator, Centre for Research on Aquatic Resources (CRAR) there. He has a Ph. D in Biotechnology from Cochin University of Science & Technology and has undertaken advanced research and training at USA and Germany. He has more than 25 years of teaching and research experience in India and in Malaysia, where he served as Associate Professor and Coordinator of the Department of Biotechnology, AIMST University during 2003-2007. He was a Member of the Expert Committee, Govt. of Kerala to develop strategies for eradication of water hyacinth during 2009. Presently, he is the Chairman, Board of Studies in Biotechnology (UG), University of Kerala. As recognized research guide of the University of Kerala, produced 3 Ph. Ds and handled 6 Research Projects & 2 Extension & Training Projects. Authored more than 25 international publications and books and developed many award winning rural technologies for the value addition of aquatic weeds like Water Hyacinth which are transferred to various stake-holders through the Community Training Centre of CRAR. He is a recipient of more than 20 awards and fellowships at international, national, state and regional levels for his teaching, research and extension/community service activities. He is also mentoring two start-up companies Ecoloop360 and Eichhotech. He can be contacted at + 91 - 9495017901 or nagendra.prabhu@gmail.com.